DaBaby Returns to Rolling Loud Stage Months After Homophobic Rant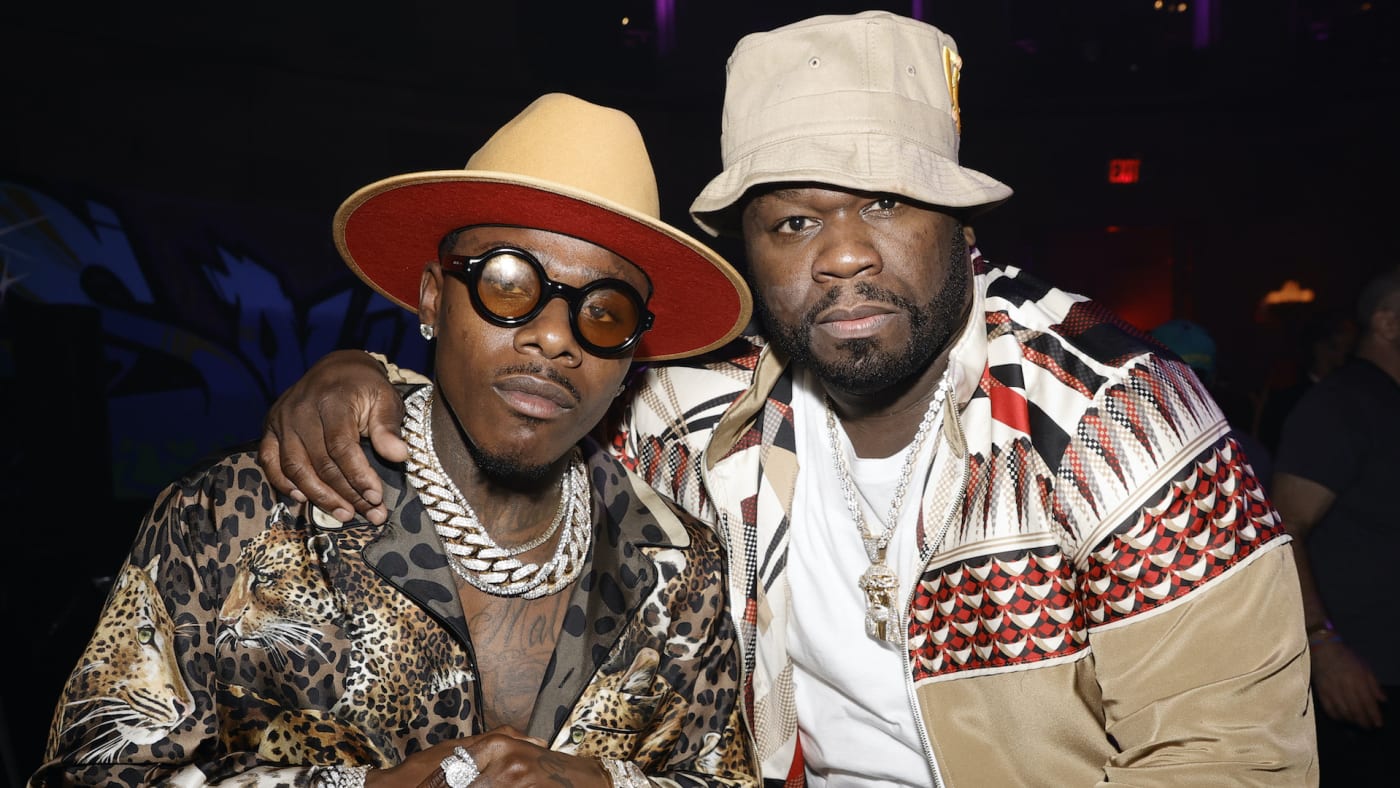 Rolling Loud has apparently given DaBaby a second chance.
As pointed out by TMZ, the polarizing rapper performed on Day 1 of the festival's New York installment. Though DaBaby wasn't part of the official lineup, he was invited as special guest for 50 Cent's Thursday night performance at Citi Field in Queens. Sources told the outlet Rolling Loud organizers approved DaBaby's involvement, despite his bigoted remarks at the festival's Miami edition over the summer.
"If you didn't show up today with HIV, AIDS, or any of them deadly sexually transmitted diseases, that'll make you die in two to three weeks, then put your cellphone lighter up," he said during his July performance. "Ladies, if your pussy smell like water, put your cellphone lighter up. Fellas, if you ain't sucking dick in the parking lot, put your cellphone lighter up."
"Anybody who done ever been effected by AIDS/HIV y'all got the right to be upset, what I said was insensitive even though I have no intentions on offending anybody. So my apologies," he tweeted. "But the LGBT community… I ain't trippin on y'all, do you. y'all business is y'all business."
50 has shown support for DaBaby in the months following the scandal, and said he was confident the Cleveland-born rapper would recover, just as long as he "keeps his consistency with the music." 
"Remember they canceled Chris Brown, five, six times?" Fif said during an interview on E! News. "He just transitioned from being in that pool that everyone's in, as a rap artist. They didn't notify him that he's turning into a superstar. There's nobody that tells you, 'now you're being held to these standards that are mainstream standards that you can't say things, you can't do these different things.' He's just two years into his career, there's no artist development, no A&R … and he's definitely had no media training."
-- Complex Music