Dr. Dre's Estranged Wife Seeking Ownership Of Dre's Name + Music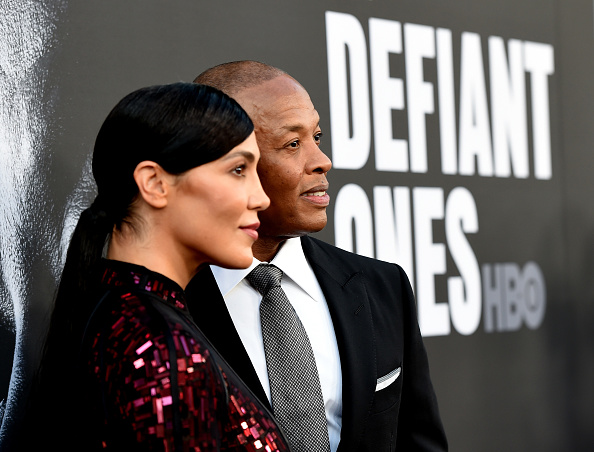 Dr. Dre's estranged wife, Nicole Young, filed for divorce over the summer and things aren't going smoothly. After 24 years, Nicole wants to end things, court documents say the reason is for irreconcilable differences. It's not exactly clear what caused the decision.
Initially, there was confusion over if Nicole signed a prenup or not. At first, she claimed she didn't, then Dre said she did, then she said she was "pressured" into signing it. Nicole is seeking spousal support and wants $2 million a month. 
In the latest report, she filed a lawsuit, claiming Dr. Dre is transferring assets, which jointly belong to them both. Some of those include the trademark to Dr. Dre's name, which Nicole says she owns a part of, as well as the trademark for The Chronic, All Hip Hop reports. She believes Dre started transferring assets shortly before she filed in June. Interestingly, court documents say Dr. Dre didn't get Dre trademarked until 1997, one year after he married Nicole.
Dre denied any wrong going and Nicole is asking a judge to sort everything out.